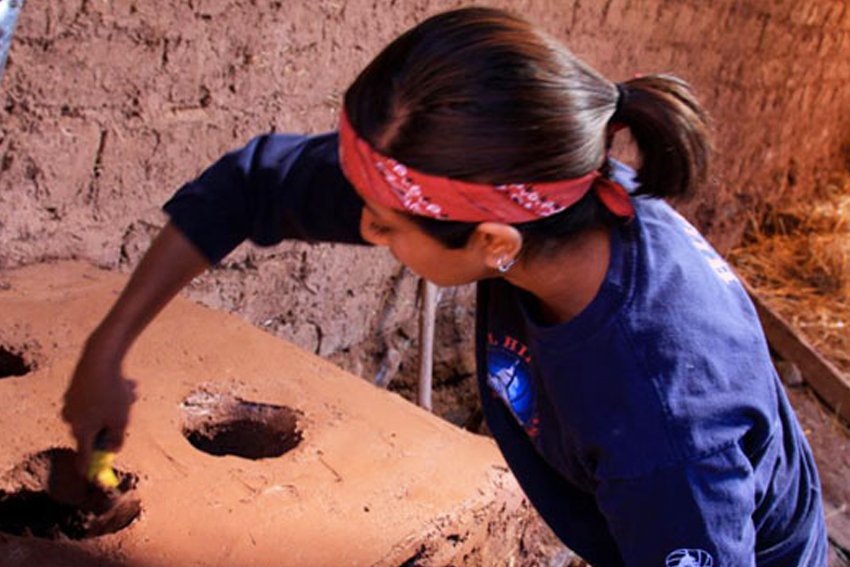 Student Reflects on Building Clean Stoves in Peru
My time working on the Clean Stove Project in Peru has been one of the most meaningful experiences in my life and has fueled my love for service. I have traveled around the world since I was a young child, but have never engaged in a country the way that I did on this trip. Not only were we able to participate in the culture, but we were able to make a difference in an incredibly special community.
After a long and beautiful ride through the countryside, our group arrived in the village of Huayacocha and spent a few hours exploring the farms. We strolled along a narrow dirt road that weaved through dozens of small brick houses and crossed paths with many local farmers. We were greeted by some children as well as many farm animals: pigs, sheep, chickens, and even some puppies. Despite the amount of poverty in this town, I was struck by the kindness and hospitality of the villagers. We were greeted as if we were old friends and accepted graciously into their community. We spent the day interacting with the people and soaking in the beauty of the Andes Mountains. That evening we gathered for a dinner prepared with local foods.
The next morning, while eating a delicious breakfast, our guide briefed us on the day's activities. A local contractor would lead us through the process of building adobe stoves with chimneys. Numerous stoves had already been built in this village, but it was clear that there was still lots of work to do. Many of the women were still cooking over fires in their homes, resulting in respiratory problems for themselves and their children. The stoves we were building offered a cleaner, more efficient alternative.
Our group was split up into several tasks, including sawing rebar, cutting metal sheets, collecting mud, and moving adobe bricks. Building the stoves required several stages of layering mud and metal and took about four hours per stove. At the end of our stay, our group had successfully built four stoves for families in need. Each of the families thanked us and some even offered us food and drinks to show their gratitude. I will forever remember my time in this village and will continue to share the perspective and knowledge it has given me.