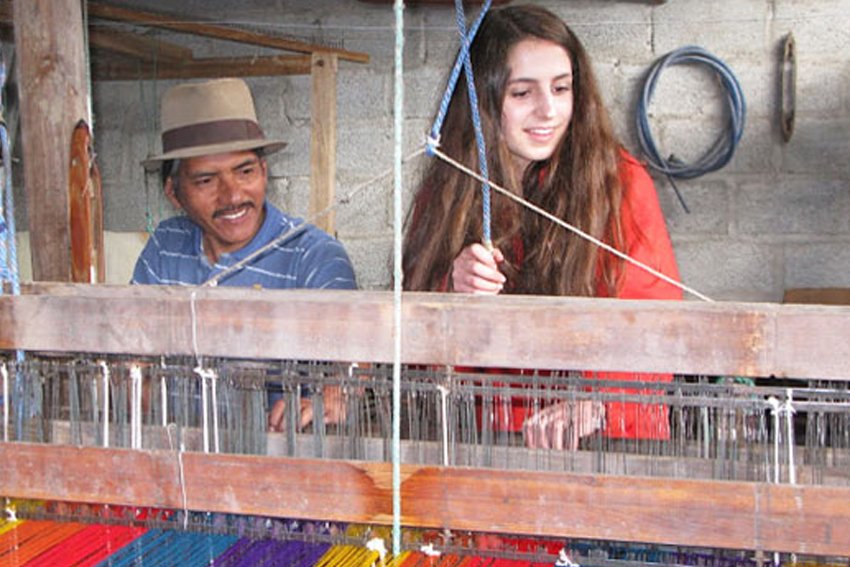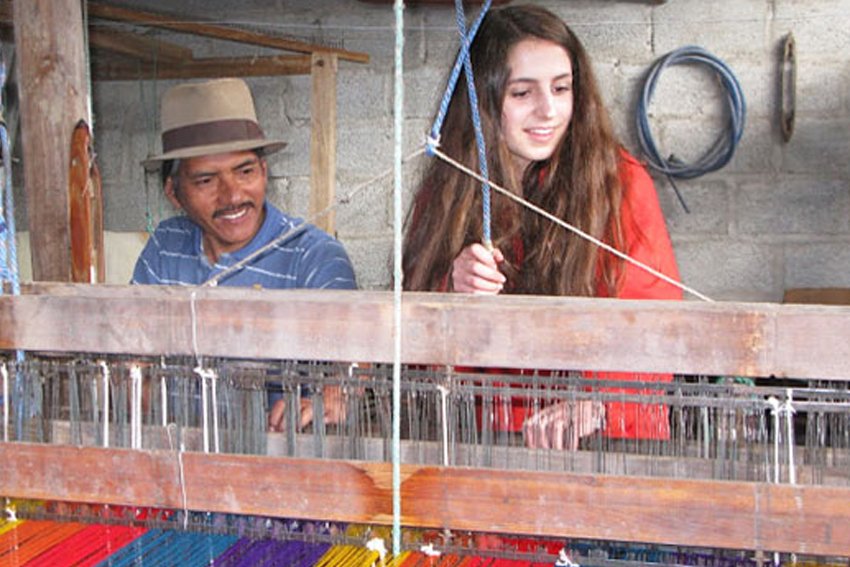 A Rural Homestay in Ecuador's Andean Highlands
After waking up at 7:45, I joined my host mom and dad for breakfast. We ate a smattering of traditional foods including bread and blackberry marmalade, oatmeal colada, eggs, potatoes, and sweet tea.
My host dad then showed me how he makes wool ponchos and taught me the proper technique for preparing the wool. We sorted, bunched, and then loaded his handmade machine with the wool strings. I then packed up my suitcase and put on the bracelets my dad had made for me. With the realization that this would be the last lunch I would eat with my host family, my host mom and I walked heavy-hearted to the communal house.
There we reconvened with the other families for a pachamanca. We cleaned vegetables and heated rocks on a fire. Once hot, the rocks were placed in a wetted hole in the ground. Then the potatoes, beans, chicken, corn, sweet potatoes, and plantains were all piled on top of the rocks. A wet blanket and woven mat were placed over the hole to capture the steam. After an hour, we took out the food and feasted with the community.
I returned to my house to gather my belongings and bring them up to the communal house. In the evening, the other students and I cooked a meal for the community. Since they shared their food and culture with us, we shared our food with them. We served hamburgers, hot dogs, mac and cheese, chips, soda, and s'mores as a typical American meal. The food was a big hit.
Our hosts performed traditional ceremonial dances. We were invited to join in the last dance and had a blast. My friends and I then presented the wobble as our dance performance. Each student then gave a speech about their host family and thanked them before presenting them with a picture of us and the family.
After prolonged goodbyes and many hugs, we parted. Saying goodbye was possibly one of the hardest things I have had to do. We had integrated into their lives and the idea of never seeing one another again was quite difficult. However, many fun memories were made and I am sure there are more to come.