"The Enchantment of the Galapagos Islands: Esteban and His Love for Wildlife"
Esteban, a member of Andean Discovery team, had always heard about the Galapagos Islands and their unique biodiversity, but he had never had the opportunity to visit them. Finally, his dream came true and Esteban traveled to the islands to experience firsthand the natural wonder he had heard so much about.
From the moment he set foot on the Galapagos Islands, Esteban was captivated by the beauty of the place. The exotic environment and the abundance of wildlife took his breath away. But what impressed him the most were the giant tortoises, an iconic species that has been an integral part of Galapagos' history for centuries.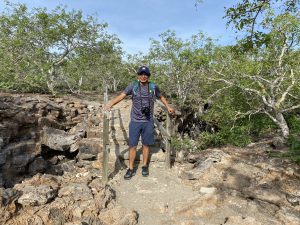 Esteban had the opportunity to visit El Chato Ranch the Ecological Reserve on Santa Cruz Island, where he could get up close to the giant tortoises slowly moving through the lush vegetation. He was amazed by the patience and wisdom these animals conveyed. It was incredible to see the giant tortoises roaming freely in their natural environment, without any human interference.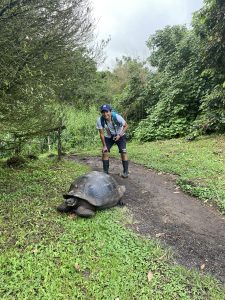 After seeing the giant tortoises, Esteban was thrilled to encounter other famous Galapagos animals, such as the blue-footed boobies and the frigatebirds. During his trip aboard to the Legend Cruise, Esteban witnessed these species flying and diving in their natural habitats. He also had the chance to go snorkeling and swim with rays and hammerhead sharks.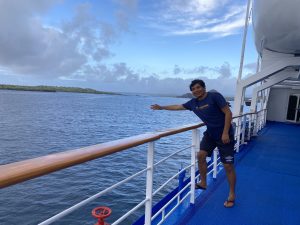 During his free time, Esteban enjoyed exploring the islands and learning about their history and culture. The natural beauty of the islands and the unique wildlife that inhabits them left him in constant awe. He also had the opportunity to meet the local inhabitants, who shared their stories and traditions with him.
In summary, Esteban's experience in the Galapagos Islands was a unique and unforgettable adventure. He fell in love with the wildlife that inhabits Galapagos, especially the giant tortoises, and enjoyed exploring the islands aboard a cruise ship. For Esteban, his trip to the Galapagos Islands was an experience he will always cherish, leaving him with great admiration for nature and biodiversity.