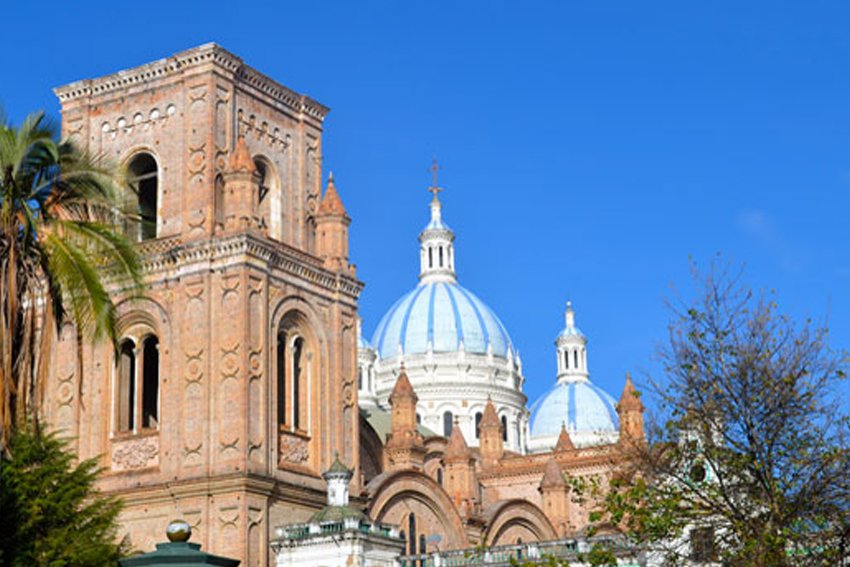 Cuenca, A City of Many Hidden Gems
I recently had the opportunity to get reacquainted with the city of Cuenca and the surrounding highlands, located in the southern Andes of Ecuador. This place is absolutely amazing! I spent three full days in and around Cuenca and am already starting to plan my next visit because there is so much more to see.
Cuenca is the third largest city in Ecuador, after Guayaquil and Quito, but it is only a fraction of the size of those cities with a population of about a half a million people. It's considered a city, but its well-preserved colonial architecture, narrow cobblestone streets, outdoor markets, and courteous and friendly "Cuencanos" make it feel more like a small village. If you know Spanish, hearing a Cuencano speak for the first time is a delightful surprise. I couldn't help but grin ear to ear as our Cuencano host gracefully pronounced her words with song-like intonations, unlike any other Spanish accent I have heard.

Being in this region, one can't help but ponder its fascinating history. Cuenca boasts a wonderful blend of three cultures, Cañari, Inca, and Spanish. The Cañari people inhabited the region for thousands of years, before the Incas arrived in the middle of the 15th century. Like the Incas, the Cañari people worshipped Mother Earth, but their god was represented by the moon, a feminine deity. The Incas expanded their empire from Cusco throughout most of present-day Ecuador, and the Cañari people were forced to adopt the Inca's language and customs, including the worship of the sun god, Inti, a masculine deity.
The contrast between these two pre-Columbian cultures is most evident at Ingapirca, the largest archeological complex in Ecuador. Both the Cañaris and Incas conducted sacred ceremonies and rituals at this site, and ancient ruins from both groups can be observed, each with distinct architectural characteristics. If you have visited the citadel of Machu Picchu, you will easily identify the precision stone cutting and placement of the Inca structures at Ingapirca.
Our visit to Cuenca was rounded out with a little adventure. We slid on harnesses and went rock climbing on the sacred mountain of Cojitambo, an ancient resting place for Chaskis, Inca messengers that would deliver important communications by running from post to post throughout the Empire. A hike around Lake Llaviuco in Cajas National Park allowed us breathtaking views of Andean landscapes and native birds, such as the Andean Coot, Turquoise Jay, and Violet-throated Metaltail. The Violet-throated Metaltail is a gorgeous green and purple hummingbird and endemic to Cajas National Park — it's found nowhere else on Earth! Cajas National Park is home to over 150 species of birds that live in this fascinating microclimate. It is also home to moss-covered trees dotted with bromeliad plants, and numerous species of orchids and other native flora. The park itself is over 10,000 feet above sea level, but its valleys, which were carved by glaciers thousands of years ago, have created pockets of ecosystems.
We concluded our trip with a much-welcomed soak in the natural hot springs of Baños of Cuenca, a hidden gem not visited by most foreign travelers.
I can't wait to return to Cuenca!