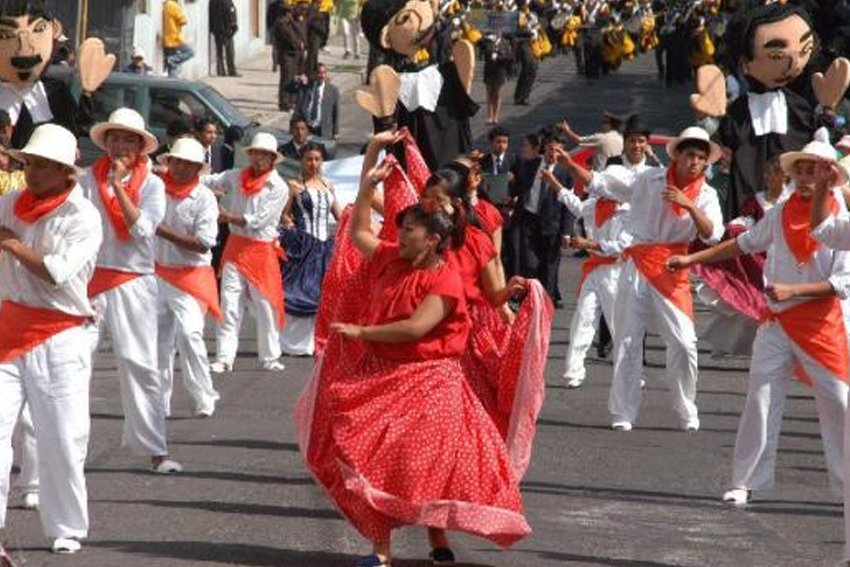 Quito Kicks off the Holiday Season!
Ecuador kicks off a joyful holiday season with the one of its most exciting festivals: the Fiestas de Quito. The multi-day celebration kicks off annually in late November with the crowning of the Reina de Quito (Queen of Quito), and it concludes on December 6th to celebrate the anniversary of the city's founding in 1534. The Founder's Day celebrations began in 1959, when a small group of friends decided to revive some of Quito's lost traditions, complete with incredible feasts, drinking, music, rituals and dance. Since then, Quiteños have taken to the streets every year to continue the party and kick start a month of celebrations leading into Christmas and New Years.
Historically, a lot of the action during Fiestas de Quito took place in the Plaza del Toros with dramatic bullfights that attracted people from around the globe. Since 2011, bullfights are no longer allowed within city limits but you may be able to find them in surrounding villages. When this tradition was eliminated, the government compensated with offering dozens of free cultural events, including art exhibitions, historic skits and a traditional sweets festival.  You can also find flamenco, opera and theater shows. One of the highlights is the World Championship of Cuarenta (40), a traditional card game from the Ecuadorian highlands played with 40 cards. It's a simple game to learn but beware… it's addictive!
You can watch parades that present the new Reina de Quito, listen to warring marching school bands, and attend in a variety of neighborhood processions commemorating their favorite saints. One of the best ways to partake in the festivities is from the iconic, old wooden, open top buses known as chivas. These iconic buses are converted into mobile dance floors filled with live music and people drinking canelazo (a hot drink made with cinnamon water, sugar and firewater) and shouting "Viva Quito!". The fiesta culminates on the evening of December 5th when different neighborhoods organize dances in the streets until the wee hours of morning.
If you're around Ecuador at this time, you definitely won't regret celebrating the Fiestas of Quito. It's a great time to socialize with friends, enjoy Iberian traditions, eat tasty food, watch colorful parades and dance until dawn!