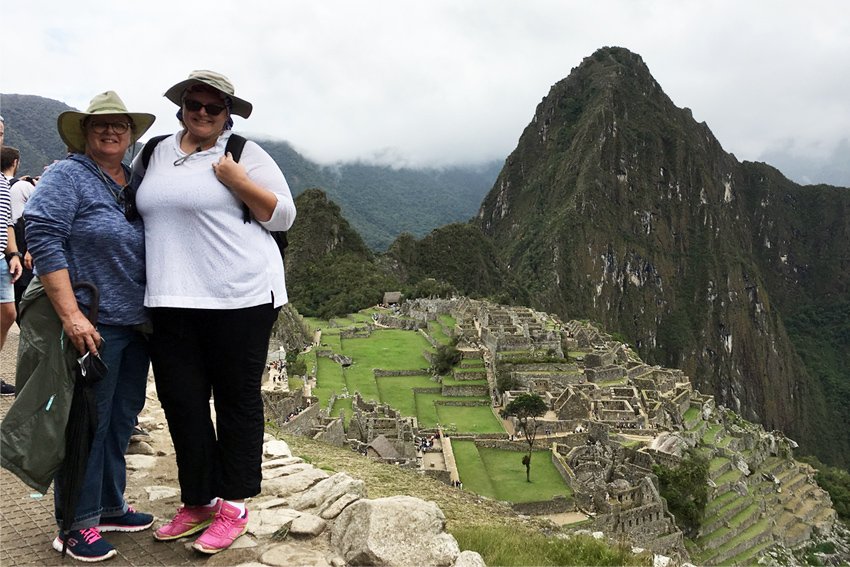 Mother-Daughter Adventure in South America
Miranda just got back from our Galapagos Land-based and Machu Picchu trip and shared with us these comments about her adventures in South America.
"We loved everything about the trip. The accommodations were top notch, the meals provided were plentiful and the guides were absolutely AMAZING.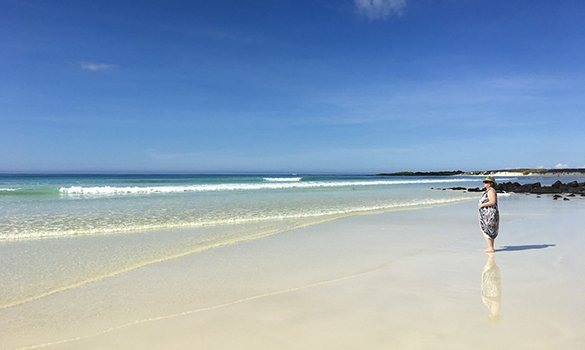 The Andean Discovery guides were truly fantastic; whether they were with us for 4 days or 2 hours, they were polite, courteous, helpful and incredibly well versed on their respective cities. We felt like total VIPs.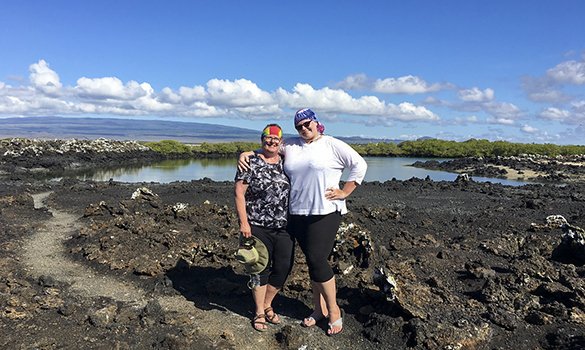 Johanna taught us SO much about Quito and the history of the area. Brian helped us to our flight and was extremely polite and kind. Julio was a WONDERFUL guide to the Galapagos and we had so much fun learning about everything he had to teach us. In Cusco and the Sacred Valley, Jessica was a true gem. She was adorable and knowledgeable and so passionate about her culture and teaching us about her ancestors. It was a wonderful experience with all of the guides!
The hotels were all very nice. We LOVED the upgrade to Casita de la Playa on Isabela – it was so nice to be right on the beach. We also really enjoyed the gardens and meals at the Villa Urubamba Lodge. Our favorite would have to be the "splurge" at Inkaterra's Machu Picchu Pueblo Hotel.
. It was raining the day we were here, so we did not get to take advantage of any of the excursions, but we had FABULOUS meals and also got a massage and facial that were to die for!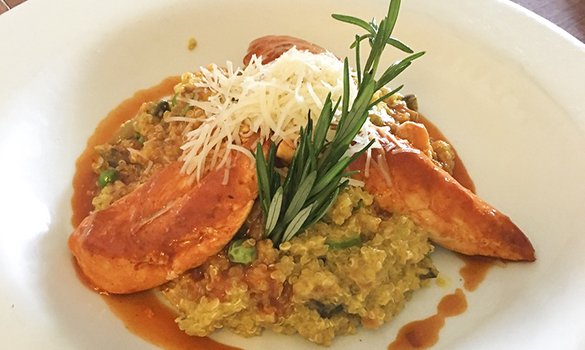 The activities were all planned out to the tee and were GREAT! There was nothing that we didn't like. We learned SO MUCH from all of the activities and would not want to take anything away from what we did. Our favorite activities were snorkeling in the Galapagos at Concha de Perla and Tintoreras. The wildlife in both of these places was jaw dropping and we were in awe of how close we got to be to the animals in their natural habitats.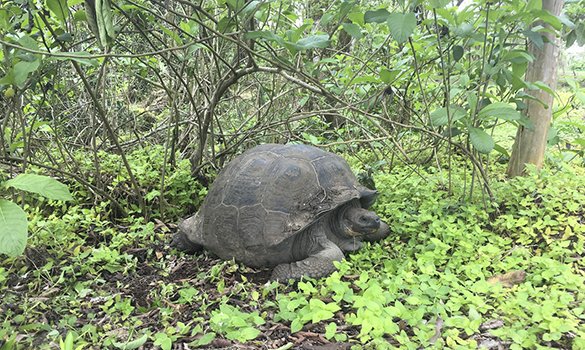 The included meals were GREAT! We ate so much at lunch that most nights we didn't even need dinner. The breakfasts were plentiful and there were always many options for us, but the lunches were truly top notch. We felt like we were eating like royalty.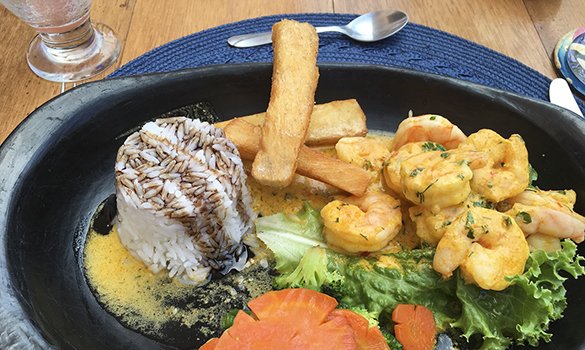 The altitude sickness surprised us and we wished we would have gotten a pill before coming. Also, the friendliness of the native people and the way they live so rustically was also a surprise to us. It made us very grateful and thankful to be able to visit such a beautiful place, but also made us a bit sad that people live the way that they do. Not being able to flush toilet paper was also surprising.
We truly had the trip of a lifetime! My mother said that she would DEFINITELY want to travel with Andean Discovery again in the future and wishes that she had done a trip like this 20 years ago. It was a very physically demanding trip for her, but she did it! The only thing she was not able to do was climb Wayna Picchu and do the mountain bike ride on Isabela. Thankfully our guides were completely flexible and were able to fill the time that would have been spent doing those things with other less strenuous activities. The flexibility and willingness to accommodate us was greatly appreciated. Andean Discovery is the only way to see South America."