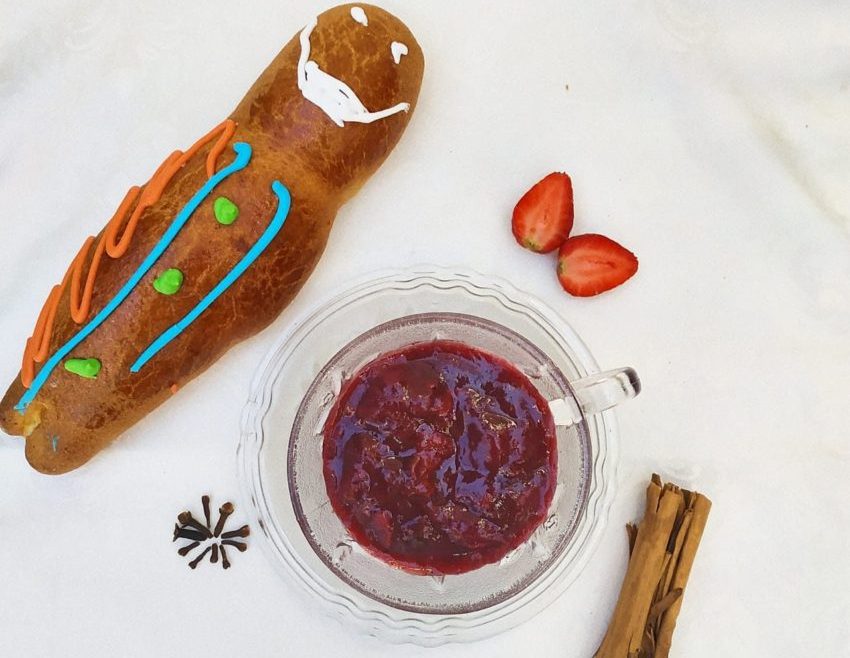 "Dí­a de los Difuntos" in Ecuador (November 2nd)
You may have heard about the Mexican "Dia de los Muertos", Day of the Dead, but have you heard about Ecuador's "Dia de los Difuntos" on November 2nd, which coincides with the Catholic holiday, All Soul's Day? In Ecuador, Dia de los Difuntos, or Day of the Decreased, is a national public holiday that combines Christian and pagan traditions. On this day, Ecuadorians prepare food in preparation for visits from the souls of deceased relatives. They believe food will help souls gain strength on their journey in the afterlife. In rural communities (especially in the Andean and Sierra highlands), families may have a meal at or on the graves of their loved ones. In urban areas, family usually feast at home, but still visit the cemetery to leave offerings of food and flowers.
This day is celebrated with "colada morada", a purple corn drink, and "Guagua de pan", special bread in the shape of a doll or baby. Colada morada is often made from black corn, mortiño, blackberry, pineapple, orange, orange leaf, orange peel, sangorache, cloves, allspice, babaco, strawberry, peach, ishpingo, cinnamon, naranjilla, sugar and cornstarch. The "guagua de pan" tradition began in the nineteenth century when Indians prepared dough figures to remember their dead, especially children. The quechua word "guagua" means baby or child, and has made it into Ecuadorian colloquial language, for example, many people say "mis guaguas" when speaking about their children. The colorful breads have sweet dough and delicious fillings like sweet guava, fig, chocolate, sambo, tree tomato, pumpkin and raisins with custard.
The Dia de los Difuntos is a tasty and interesting time to visit Ecuador. It's when families reconnect with their ancestors and celebrate their traditions.