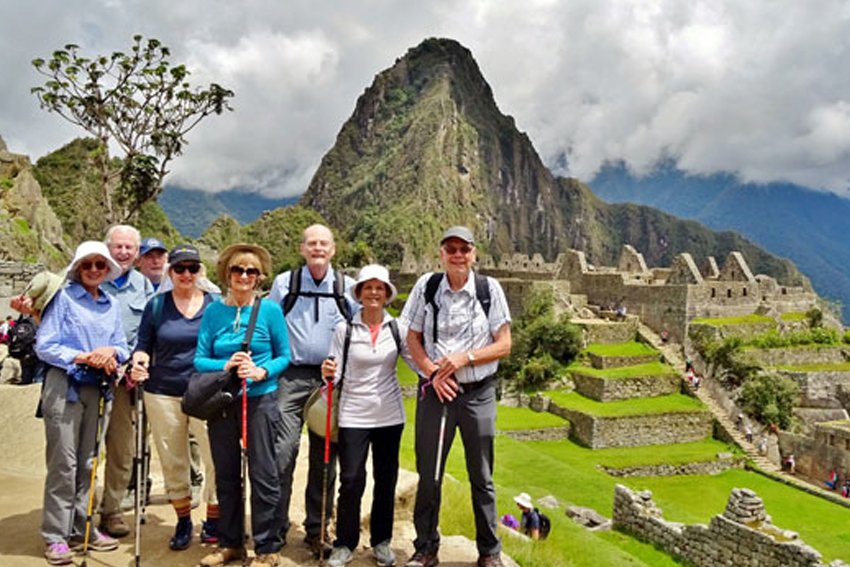 Best Trip We Have Ever Taken: Peru, Ecuador, and the Galapagos
William and Barbara Evans traveled with six other travelers from Canada on an adventure to Peru, Ecuador and the Galapagos Islands with Andean Discovery in January 2016.
Here is what they told us about their trip:
TRIP HIGHLIGHTS
"We consider our 2016 South American trip to be among the best we have ever taken!"
"The weather surprised us the most. We were there for 14 days and it never rained on us once! The grandeur of the Inca ruins was outstanding — more than we expected. The wildlife we saw int he Galapagos was spectacular and made the trip worthwhile."
OUR GUIDES
"A highlight was the overall quality of our guides. All of them were well qualified. Our favorites were Celinda and Miguel. They went the extra mile to ensure that we had good experiences. They took the time and made the effort to get to know us and went out of their way to make us feel at home in their country."
HOTEL SELECTION
"All of our accommodations were superb and exceeded our expectations. Our most favourite was the Sol y Luna in Urubamba."
THE FOOD
"The meals (and restaurants) that were included in the price of our trip were excellent — most exceeded our expectations. We were very pleased by the fact that all provided meals were in real local restaurants, not tourist ones."
LOGISTICS OF OVERALL TRIP
"Our trip involved nine internal flights, buses on most days, two train rides, a river cruise, an ocean sailing and checking in and out of nine hotels/resorts – all within a 16 day period.  This level of activity could have been a logistics nightmare.  But Andean Discovery did a great job in all of the logistics for the trip from meeting us at all airports, to having buses on hand all along the way.  The smoothness of the logistics for the whole trip is testimony to the detailed attention Andean Discovery applied to all aspects of the trip."
Thanks for sharing, William, Barbara and company and welcome home!