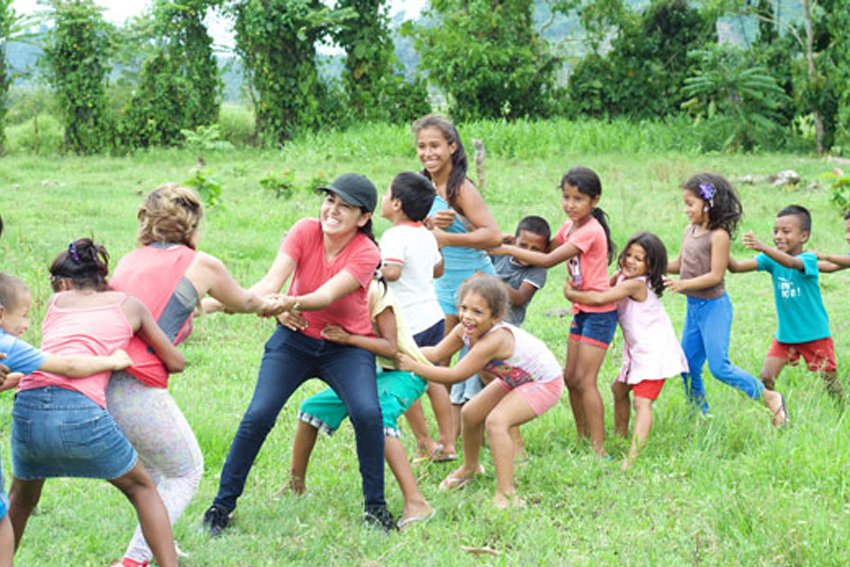 Sending Supplies to Ecuador Earthquake Victims
As part of our commitment to responsible tourism and ensuring the well being of the people and places we visit, Andean Discovery donated money to buy supplies for victims of the recent earthquake in Ecuador. Andean Discovery team members Evan and Melina traveled to Manabí­, the province hit hardest by the earthquake, to deliver the supplies and the following is an account of their journey.
A week after the quake we headed with a small group with donations to Atacame near Esmeraldas on the coast. Following the advice of volunteer organizations on social media, we narrowed down the supplies that were most needed like medications, feminine products, baby food and most of all clean water.
Esmeraldas was the epicenter of the earthquake, but suffered minor damage compared to some of the towns farther away. With earthquakes, the power increases from the epicenter and the waves become longer causing more destruction as it expands. Sort of like a stone dropped into water, the waves become bigger as they spread out.
With our supplies, we drove for hours along the coast looking for where to best donate the supplies to the communties. We found that there was a large presence of aid organizations like the Red Cross, UN, etc who had set up large camps with doctors, volunteers, and other help. We began to wonder if anybody even needed our help. But, as we drove farther we began noticing small makeshift encampments along the roadside where the homeless and sick were seeking refuge.
At one of the first camps we arrived, we were met by a doctor who explained that almost all of their supplies were gone. Most of the aid trucks had passed by their small encampment traveling to the bigger and more affected areas. We knew our aid was not enough for the number of people camped there, but at least it might hold them over until more aid arrives.
The larger majority of people in the camp were kids, who were just roaming around the camps bored and with nothing to do. Any sort of entertainment they had was probably lost in their homes. We decided to make games for the kids to at least distract them for a short time and give their parents a break. It was nice to see how happy they were to just have some sort of fun and break in the boredom.
Overall, we hoped we helped in some small way. Many of these people literally have almost no material possessions left. Their houses were destroyed along with their jobs and source of income. How do these people rebuild their lives?
At Andean Discovery we are still collecting donations and hope to return with more supplies. A portion of the proceeds from our upcoming trips will go directly to the victims and help in the rebuilding process.
We do know if Ecuadorians continue to stand united as a people, as they did to mobilize donations and help continues from the outside , Ecuador will recover from this disaster and come back stronger.
Evan and Melina