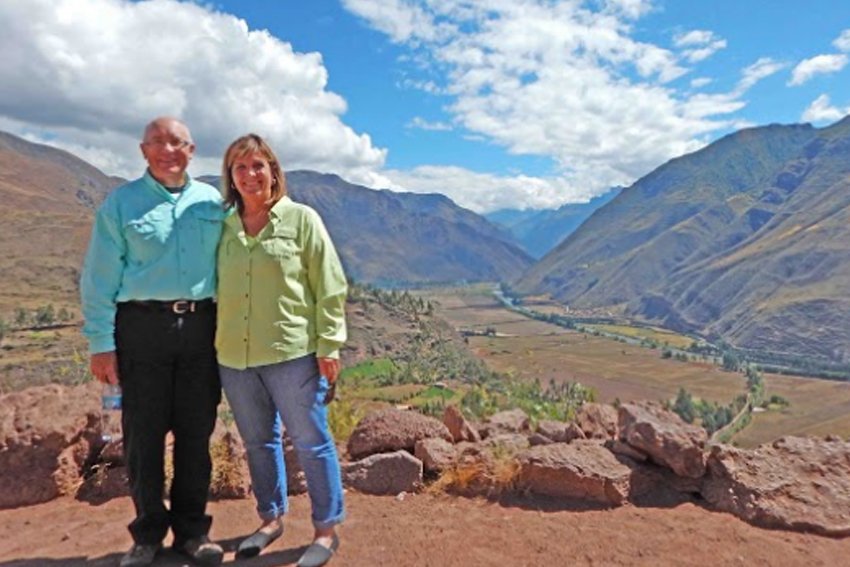 A Spectacular Trip: Peru, Ecuador & Galapagos
Richard and Terri travelled with Andean Discovery to Peru, Ecuador & Galapagos in June of this year and were thrilled with their experience. "We thoroughly enjoyed every part of the trip" Terri told us upon her return "The days in Machu Picchu were definitely our favorite. However, the Amazon and Galapagos were tremendously enjoyable."
Here is what they told us about their trip:
OUR GUIDES
"Your guides were superb. Raul was very articulate and knowledgeable. He served us very well. Migelle was most personable and also knowledgeable. His casual nature made it relaxing and fun. Jessica was the most delightful and fun. She accompanied me on a hike up the mountain behind Maccu Piccu. It was major work and very strenuous. I would rate her as a "Billy Goat"! She knew so much about the Incans and the Andeans. She extended herself greatly to make sure that we had everything we needed. I would put her at the top of the list. Alex was our guide in the Galapagos. He was virtually brilliant in his knowledge."
HOTEL SELECTION
"The hotels were excellent. I would consider the Cusco hotel the best. This was significantly due to the amenities of the hotel"
THE FOOD
"The food was very good and met our expectations. Both boats did a very good job in their work. Aguas Calientes (Inkaterra Pueblo) was excellent food. Their breads were delicious. Cusco food was also excellent."
TRIP HIGHLIGHTS
"The winter solstice celebration in Cusco resulted in constant parades for a week. We were thrilled to be there for a part of that. There was a nice community fireworks show later in the evening. Getting back to our hotel, we felt we would miss it. However, we heard the blasts from our room and were able to go to the terrace on our floor and watch it from there. That made the room selection most pleasing."
Thanks for sharing, Richard & Terri and welcome home!