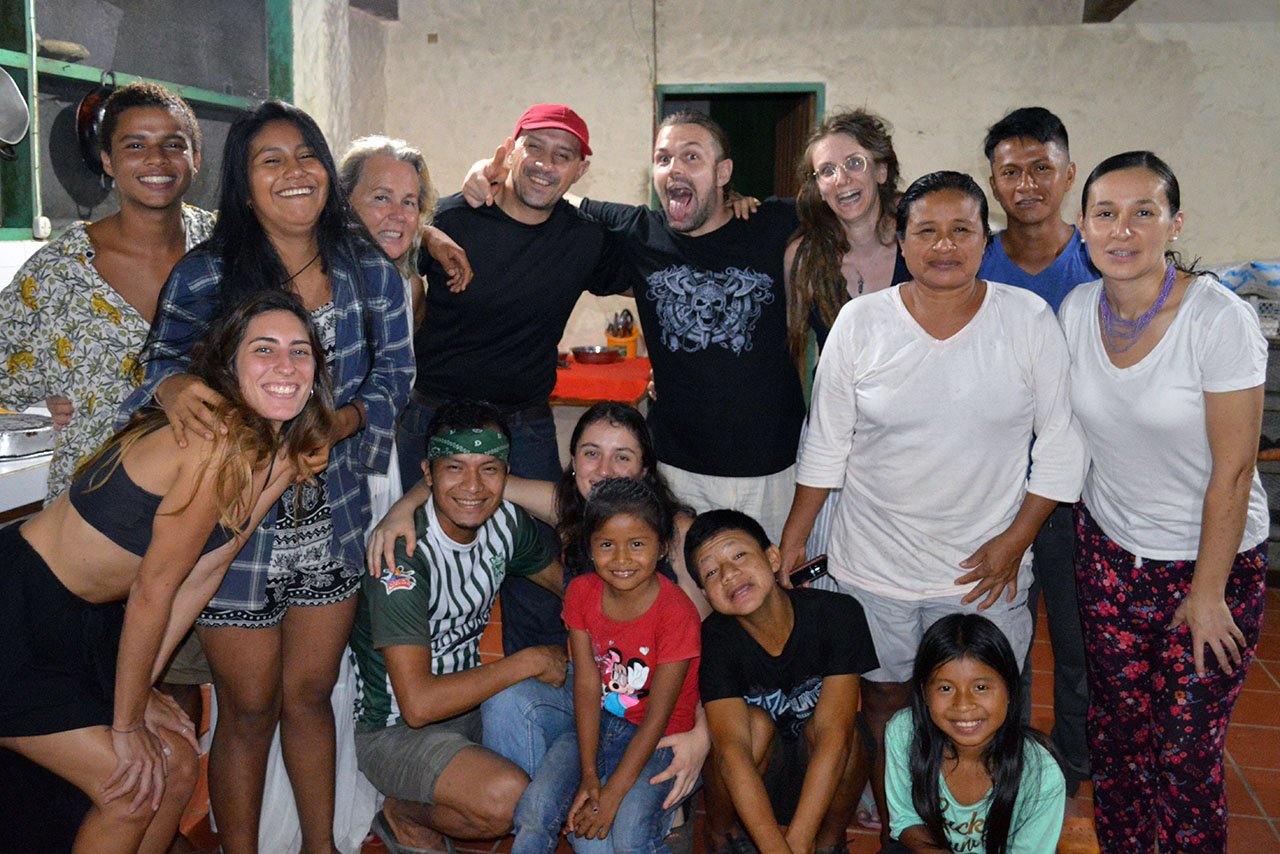 Maria and the Ecuador Amazon Rescue Center
Without a doubt, Covid 19 brought calm to the busy life of tour guides in Ecuador. In my case, I was patient for a few months and accepted the obligatory pause, however inside of me the travel bug began to disturb me. I remembered that one of my wishes was to participate in a volunteer program at a wildlife animal rescue center in the Amazon jungle of Ecuador, which I had visited for the first time in 2019 with a group of travelers that I was guiding at the time. On that occasion, during the tour around the rescue center, I saw a small Brazilian parrot that was the only one of its kind at the rescue center. A biologist from the rescue center told us about the mistreatment the parrot had suffered; His story captivated me and I knew in that instant that I wanted to learn more about the animals from the Amazon rainforest and their conservation.
Napo River | Amazon, Ecuador
In October of 2020, because tourism was still a bit slow, I decided to follow my dreams and travel to just outside the Amazonian village of Tena and begin a volunteer program at a rescue center. For a month, my home was the jungle, and my work was taking care of animals, and my new family was the other volunteers and workers from the center. Without asking, I was assigned to take care of the birds (toucans, amazonian parrots, macaws and ducks) including the Brazilian parrot, which had impacted me so much on my previous visit. From the beginning, the parrot rejected me and got angry when he saw me. I was afraid of this little animal since it moved quickly and could fly short distances if necessary.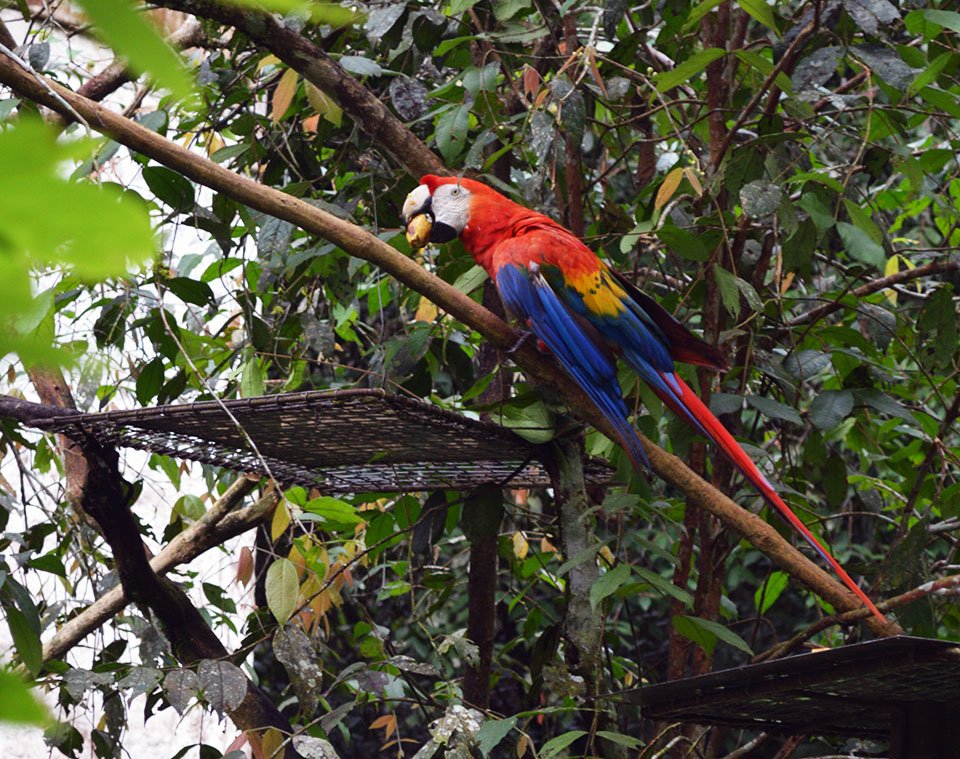 Scarlet Macaw | Amazon, Ecuador
I recalled the story that the biologist told me about the parrot, and realized that it must be totally true. The Brazilian parrot did not like dark-haired women because they probably reminded him of the woman who had mistreated him in the past (parrots have great memories). On some occasions he tried to attack me and I decided not to go in his cage so it wouldn't trigger the anxiety that he clearly felt when he saw a woman with dark hair. On the other hand, when one of my co-volunteers, a man with short hair, was in charge of the parrot's care, the volunteer was not attacked, and the little parrot did not really pay much attention to the presence of the male volunteer.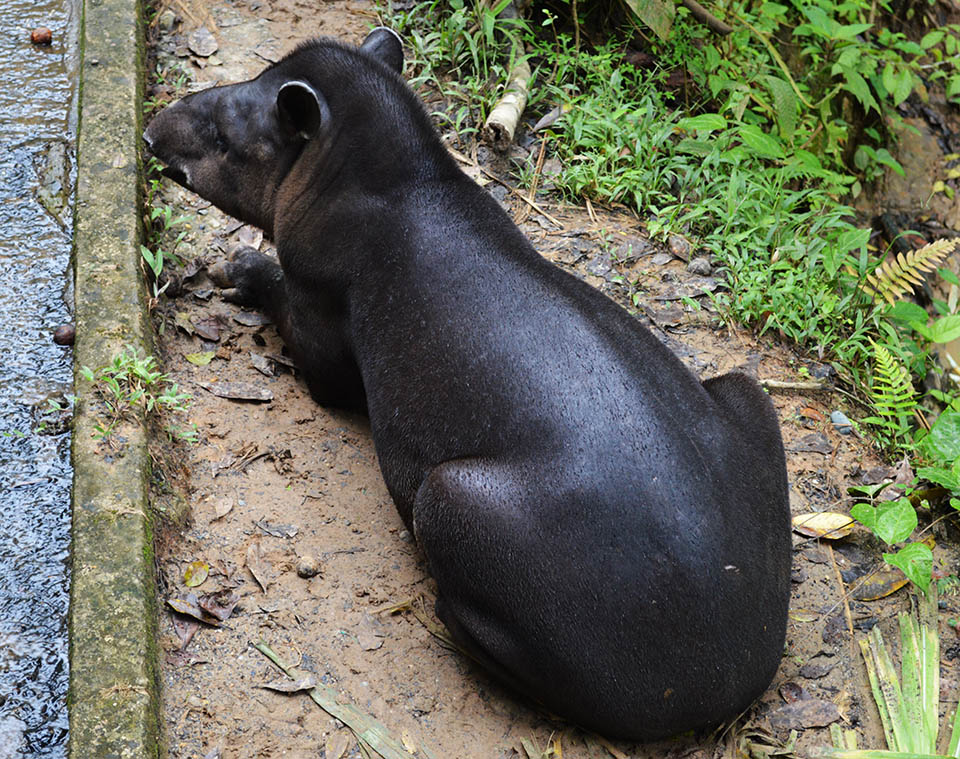 Collared Peccary | Amazon, Ecuador
I made several attempts to disguise myself so that he wouldn't recognize me and feel anxious around me. I even covered my head and put my hair up, but it was useless. One day a blond, female volunteer from Australia went into his cage to clean it and the parrot never attacked her, so feeling confident, right after that, I went to his cage to leave him food. I got inside his cage and he was not near the door like usual so I was very happy to be able to leave his food. All of a sudden, out of nowhere, the parrot flew to my head, landed on my shoulder, and bit my ear! ​I was in shock, my ear was fine, it didn't hurt, however for me it was a rough awakening, my partner hugged me and it helped, but I still couldn't even move or think.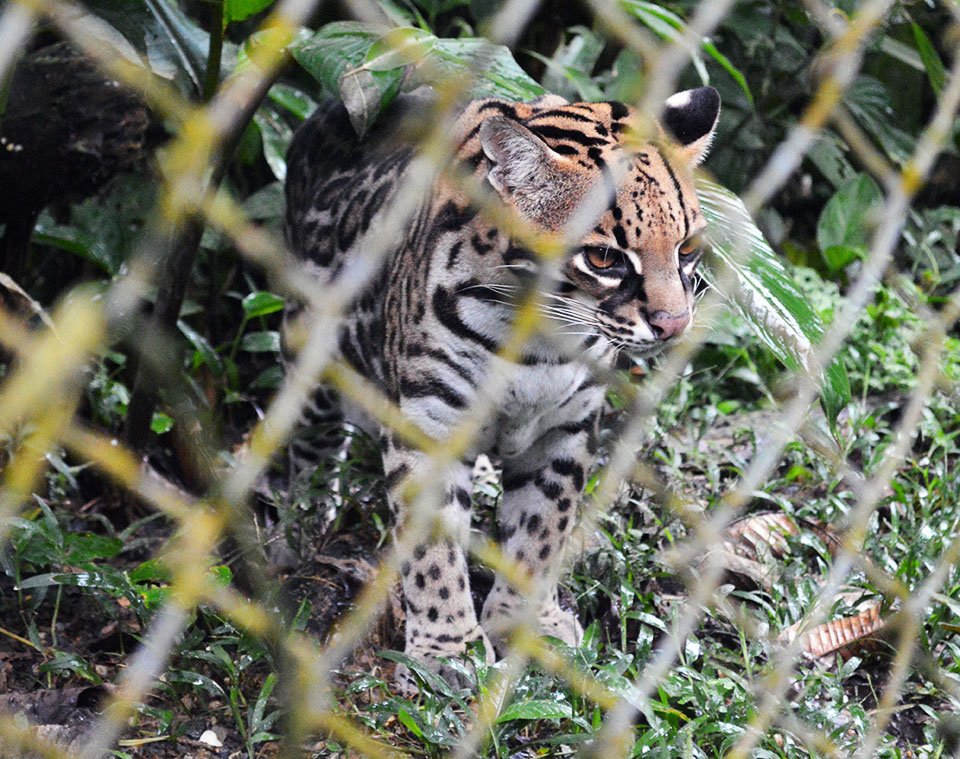 Ocelot | Amazon, Ecuador
I went to the kitchen for a glass of water and began to cry, I had understood how the abuse that this animal received changed his life completely to the point of wanting to attack, not because of his animal instinct but because of the fact that it relieved his anxiety. The psychological damage caused to the parrot was apparently irreversible, so it does not have an opportunity to be reintroduced into the jungle. This saddened me deeply and that is why now I am more committed than ever to environmental care and respect for animal rights.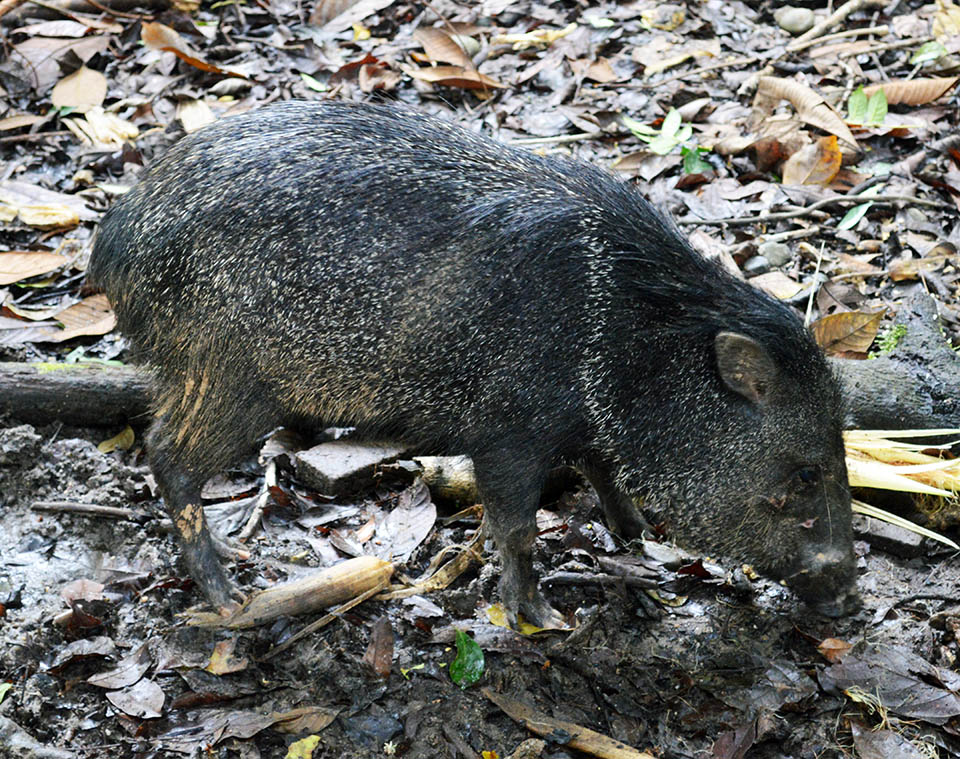 Collared Peccary | Amazon, Ecuador
Even as I write this paper, my throat tightens when I remember this experience with little parrot. Unfortunately, I don ́t have a picture of the brazilian parrot because I didn't want to disturb him with the lens of my camera. Sometimes, there is no second chance, but as long as there is a small possibility, let's hold on to it to be happy again. This experience changed my life in a positive way and I feel very thankful for having the chance to join the volunteer program.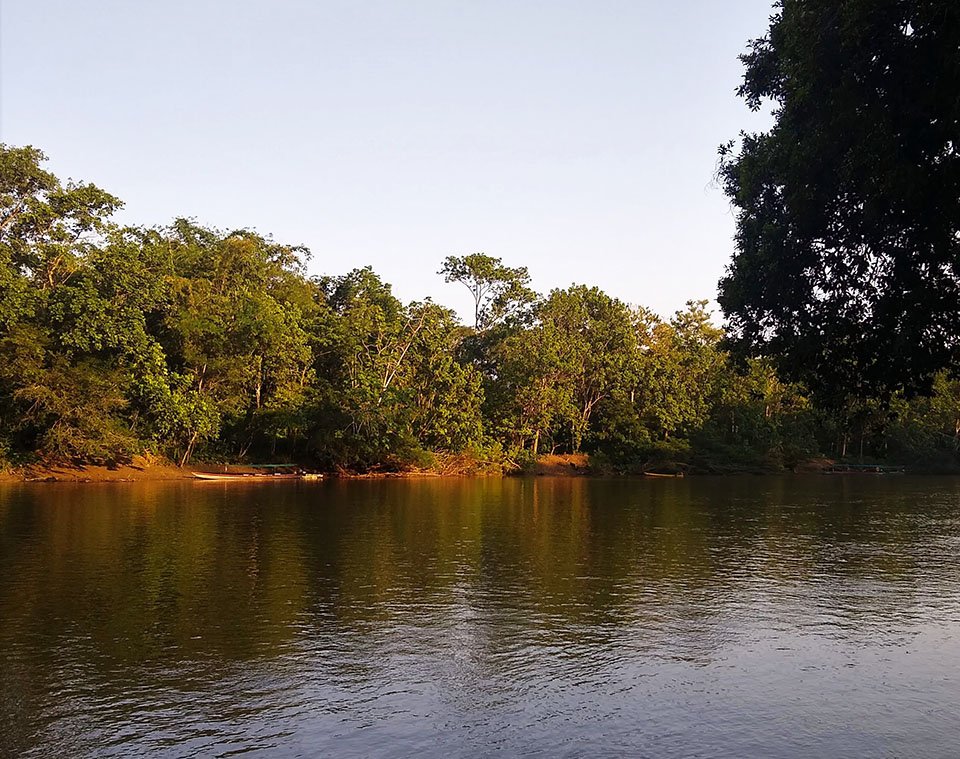 Arajuno River| Amazon, Ecuador
As travel continues to re-open in Ecuador, I am thrilled at the possibility of bringing my Andean Discovery guests families, couples, and friends alike back into the Amazon, so they, too, may connect on a deep level with this precious and fragile ecosystem.
Rescue Center | Amazon, Ecuador