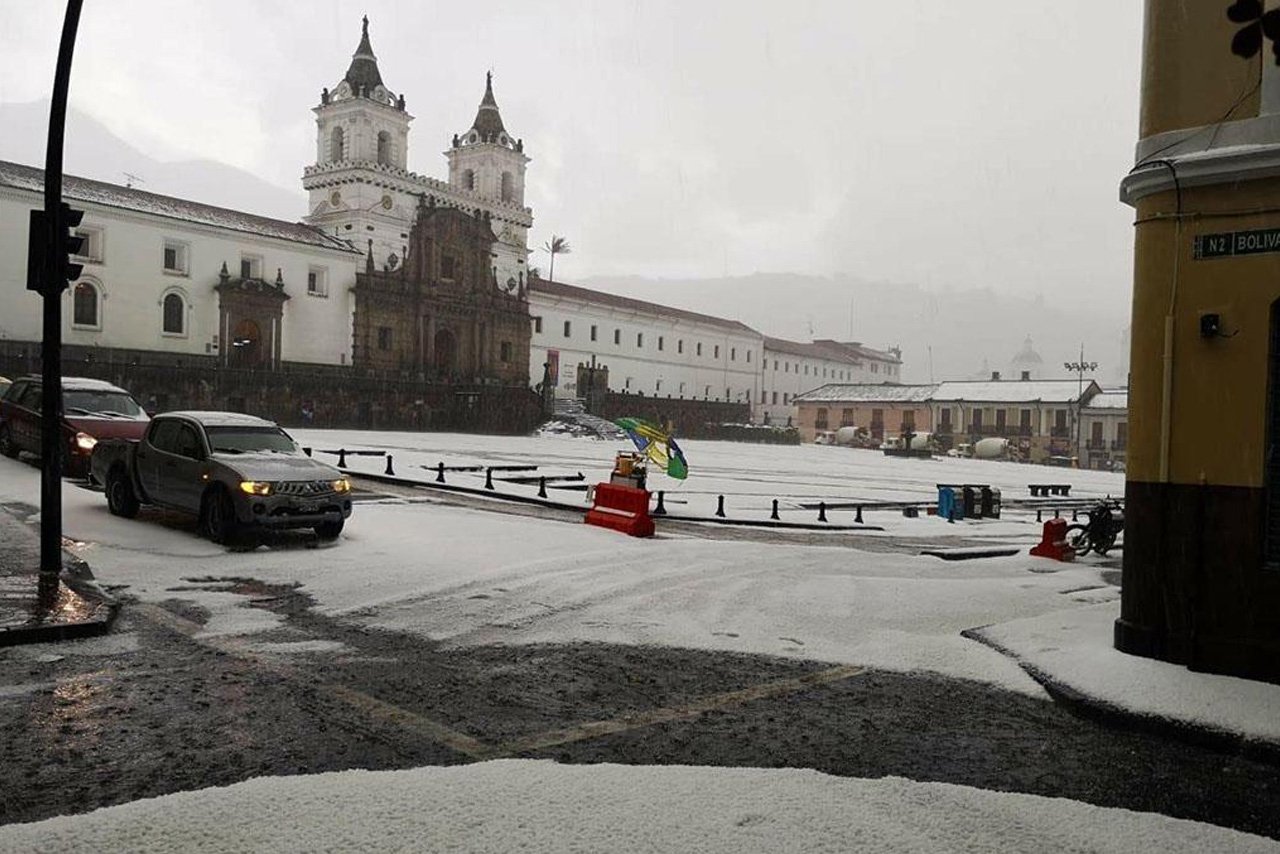 Snow on the Equator?
Cordonazo de San Francisco brings hail to Quito
Much of Latin America celebrates patron saint festivities but not every saint comes with their own weather patterns!  Saint Francis of Assisi, a saint famous for the patronage of the animals, is celebrated on October 4. Over time, the legend known as the "cordonazo de San Francisco" developed in association with this day.

It is believed that St. Francis gets ready for his patron's day by shaking his tunic and the cord that he uses to adjust it, disrupting the sky with wind, thunder and rain.  For South and Central America, these storms often represent the first autumn storm.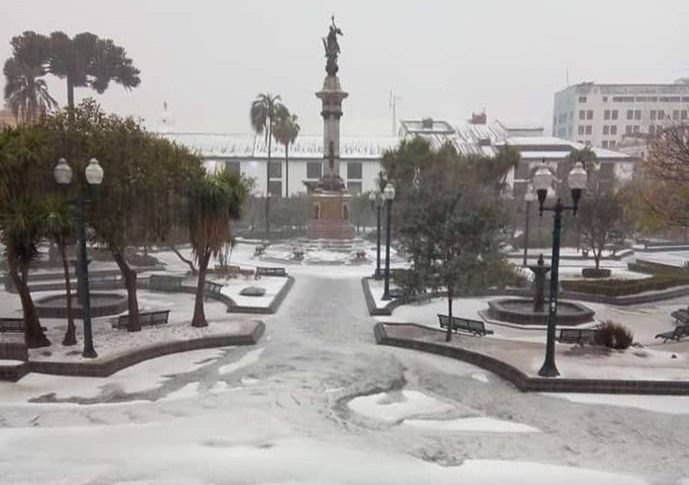 This year, the cordonazo of San Francisco came to Quito, Ecuador on October 19, 2020 with heavy rain, and even hail in the Plaza Grande.  Areas in the north, from Solca to Pomasqui, experienced thunder and lightning without rain.  With a shake of San Francisco's robe, it appears autumn has hit Ecuador!
Featured Photo source: El Diario.ec