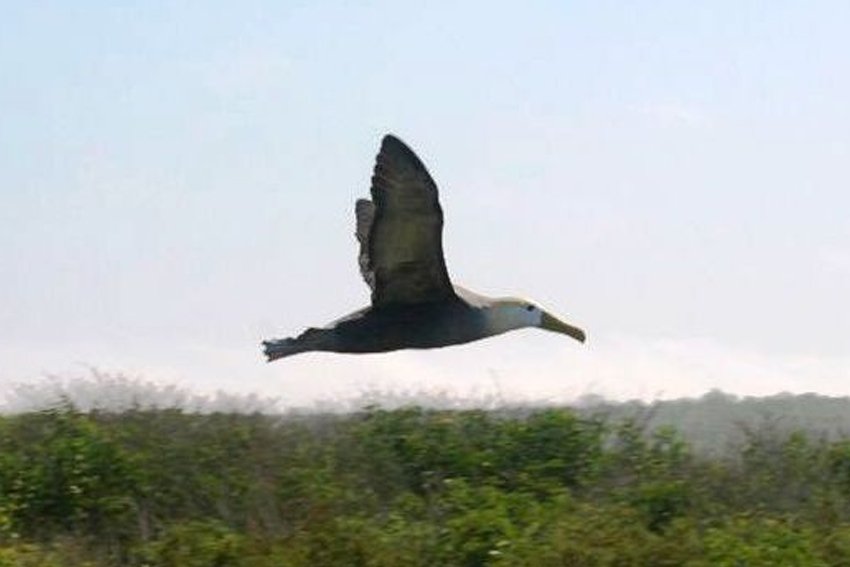 Our Five Favorite Galapagos Animals
Narrowing down our favorite Galapagos' wildlife was no easy task. There was arguing, some pleading, a bit of silent treatment, but eventually we whittled down our list to the following:
1. Galapagos Sea Lion. Upon arrival, it won't take long before you see one of the islands' sea lions. They're often found napping on benches or sunbathing on shore. But arguably the best way to see them is underwater. Snorkeling alongside a graceful Galapagos Sea Lion provides quite a contrast to witnessing its awkward lumbering onshore. For many visitors, it's a trip highlight.
2. Blue-footed Booby. One of the most iconic animals of the Galapagos, the Blue-footed Booby is found on many of the islands, including North Seymour, Espanola, and San Cristobal. The male uses its bright feet to attract a mate (the brighter the better). Listen for the male's high whistle and the female's loud honk. Like all of the animals on the islands, they're unafraid of humans, allowing for some amazing photo ops!
3. Galapagos Penguin. The endangered Galapagos Penguin seems comically out of place in its tropical environment. In fact, it's the only penguin species found north of the equator. The endangered bird is most commonly found resting along the shores of Fernandina and Isabela Islands though some lucky travelers may come upon them while snorkeling!
4. Waved Albatross. For some travelers, a visit to the Galapagos is not complete without witnessing the Waved Albatross' elaborate mating dance. The pair of birds will circle and bow to each other, rapidly "bill fence", and produce loud, horn-like sounds. The ritual only happens in the spring on Espanola Island. The Waved Albatross is the largest bird on the islands and is critically endangered.
5. Marine Iguana. Found solely in the Galapagos, the Marine Iguana is the only marine lizard on the planet. You can find these prehistoric-looking animals on all of the archipelago's islands. You may see them swimming, heads traveling along the surface as legs and tails motor underneath. You may also find them sunbathing in the thousands — climbing over-top of one another for a sunnier spot. But don't get too close — they eliminate their toxic excesses of salt by sneezing.