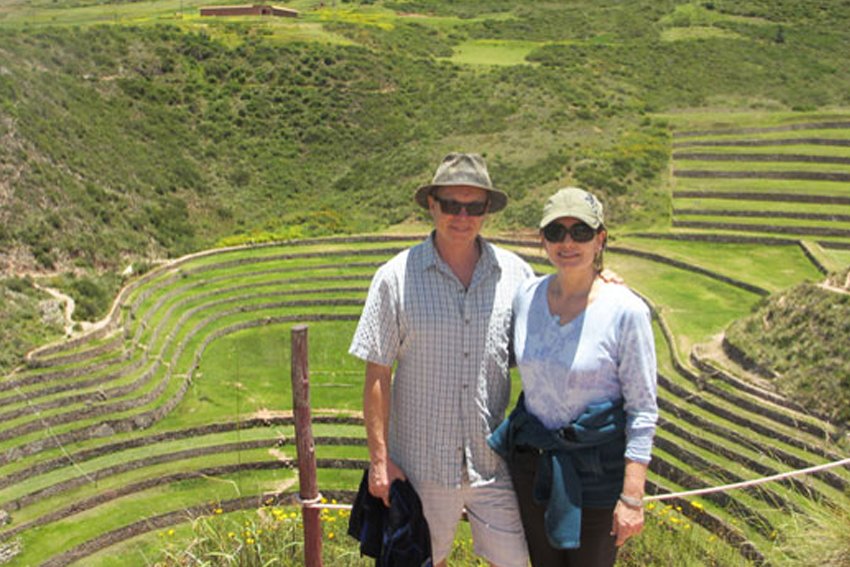 Tom & Mary Reflect on Machu Picchu, Amazon & Galapagos
Our trip was fantastic! Very little we would change. Just an amazing experience with very fond memories, great guides, very good travel connections, hotels…It's hard for anything to compare to the Galapagos, so I guess that's the part we would say we liked the most. The Eclipse was perfect for us…The food was exceptional on board and we met some people who became good friends.
All our guides were very good and knowledgeable… Carlos stands out as just a very nice genuine person and his knowledge was top notch.  Sol & Luna lodge in the Sacred Valley is probably the nicest hotel I've ever stayed at in my life — we were recommending it to everyone we met along our journey. Very expensive but worth the experience. The food was the best of our trip.
I also really appreciate the way we arrived at Cusco but slept in Urubamba — I think this made a big difference for acclimatization.  We also appreciated that these lodges had moderate wine costs which we felt were very fair — no one tried to gouge us and we were completely captive. All in all, Andean Discovery delivered on everything you said you would so for sure we would recommend your services. Thanks, Tom and Mary Clare