Experience rural village life while participating in Andean Discovery's Clean Stove Project. In many Quechua communities in the highlands of Peru, families cook in their adobe homes over an open fire without sufficient ventilation, typically just a hole in the roof for the smoke to escape. As a result, parents and children live in smoke-filled homes, which lead to a host of respiratory illnesses, eye infections, and other health problems. Furthermore, most of the wood used to fuel the stoves is from native trees, which are rapidly decreasing in number.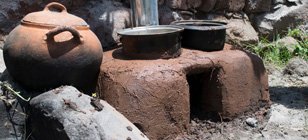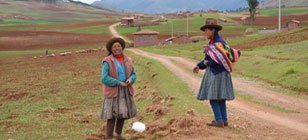 Our Clean Stove Project allows you to travel to a rural Quechua community in the highlands of the Sacred Valley, and immerse yourself in the local culture while working alongside families to help improve their living conditions. Using sustainable materials, you will adobe build brick foundations for the stoves, adapt the roofs, and install chimneys.
In addition to creating a healthier living environment for the members of the community, you will save the families money on wood and help the environment at the same time! When the work is done, enjoy a traditional Pachamaca ceremony and feast with your new friends from the community.
We look forward to planning your next adventure. 617-927-9787