For over ten years we have specialized in travel to this small pocket of South America. We strive to provide the highest standard of guest satisfaction as we meticulously coordinate every aspect of your trip. As a result, we have loyal travelers, who are eager to express their appreciation.We would be happy to put you in touch with our past guests so you can speak with them directly about their experiences traveling with Andean Discovery.
We also invite you to review the link below where we have been featured for our expertise in this region.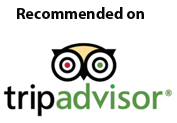 Andean Discovery Guest Reviews
The Andean Discovery guides were truly fantastic; whether they were with us for 4 days or 2 hours, they were polite, courteous, helpful and incredibly well versed on their respective cities. We felt like total VIPs. My mother said that she would DEFINITELY want to travel with Andean Discovery again in the future and wishes that she had done a trip like this 20 years ago.
The trip was great, the choice of activities fascinating, the guides personable, knowledgeable, and helpful. The guides performed above and beyond our expectations. They also did a good job of steering us to restaurants that could offer interesting local dishes that were excellent quality.The organization of the trip was excellent. Having all the logistics set up allowed us to see and do more. The best part of the trip was the wildlife sightings, and our favorite activity was the snorkeling from the beaches on San Cristobal.
It was the trip of a lifetime! We thoroughly enjoyed the Sacred Valley and Machu Picchu. Peru is such a special place! The Galapagos is truly a gem and unforgettable! The Legend was the perfect boat for our family, thank you for recommending it! I have had people asking me about our trip and I will be sure to recommend Andean Discovery.
Andean Discovery's guides were outstanding. They were very knowledgeable on Ecuador and world events. Julio has an outstanding knowledge of the animal and plant life as well as the physics associated with volcanoes and volcanic islands. They were very personable and considerate.
Many thanks to all of you at Andean Discovery for the trip of a lifetime. All went perfectly, it was a great vacation and a wonderful experience. Thank you all so very much!
We had a wonderful trip with Andean Discovery -- one of our best and most memorable ever! Thanks so much for all your work organizing it for us. By far the best part of our experience was hiking the Inca Trail! We had an amazing time on the hike and at Machu Picchu afterwards. Thanks again for an amazing experience in Peru!
We had a most incredible, flawless trip. Not a day (or evening) went by when we were not praising Andean Discovery, the itinerary, and our guides. Thank you.
This vacation was the first trip that Liz and I did not plan ourselves so we were not sure what to expect. There is only one way to say it, you exceeded our expectations. I can't thank you enough for the attention to detail that you put into making this our best holiday ever. At one point we thought we could pull the trip together ourselves but we clearly made the right choice in going with Andean Discovery. We were of course blown away by Machu Picchu and Galapagos but the guides really made the whole trip worthwhile.
Overall, everything was excellent, fun and easy. I learned a lot about Ecuador and would recommend Andean Discovery to anyone.
Thanks for a wonderful trip; we really had a great time. The luxury of being met everywhere and having everything taken care of, not worrying about where we had to be and how to get there and all the 'stuff' of traveling in a foreign country, made all the difference.
I have fond memories of Ecuador and feel that it was one of the best vacations I have ever had so Kudos to you and your team. I will be back someday I know it.
Our trip organzied by Andean Discovery was by far the best trip our group of 6 had ever been on, a truly sublime experience! They were wonderful to work with pre-trip, planning the exact trip we wanted to take. They promised a vacation of a lifetime and delivered it! Ecuador is an amazing country! The guides  met us where and when they were supposed to and all were well trained in ecology.  I am still on a high from our trip and we have been back a month. I would not hesitate to use Andean Discovery again.
Our adventure with Andean Discovery was absolutely flawless. We searched the web for a company to work with and eventually got referred to your company. You planned our trip to Peru and Ecuador seamlessly. You were attentive to our needs during the planning stages, and, as we traveled, each stop went with out a hitch. Every guide we had was top shelf. Thank you for a life long memory.
I just came back from a Peru trip organized by Andean Discovery. It was one of the best trips I have had in recent memory. The trip was very well organized and the tour guides were all very professional, helpful and friendly. They made the trip go very smooth and hassle free. The hotel accommodations were equally good.I highly recommend Andean Discovery.
We took a trip to Ecuador and Peru with Andean Discovery. There is no way I can express the positive experience with which we were blessed! Our itinerary was detailed and tailored to include places and experiences we were interested in seeing/doing. All destinations were orchestrated with knowledge and details we could never have accomplished independently and could not have been managed more professionally. Every expectation we had was far surpassed!
First off, outstanding trip. Andean Discovery did an excellent job balancing adventure, luxury and security. I was so happy in Ecuador and cannot wait to come back and visit.
We booked our Honeymoon with Andean Discovery and had an amazing time. We found them to be the most professional as well as flexible to our needs and budget. They custom built a 16-day Ecuador and Peru experience for us. Our trip included the cloudforests, Cotopaxi, biking in Baños, rafting the Nappo, and a whole Peru/Inca Trail experience. We hope to use them again!
We had a wonderful time on our travels in Ecuador with Andean Discovery. Juan was a terrific guide: very knowledgeable. Mashpi Lodge was definitely a highlight. Our guide, David, was fantastic. There were only two other couples at the lodge, so we got a lot of attention. The rooms were great and the food was delicious. We were also fortunate to have had beautiful weather so we enjoyed great views over the cloudforest. We loved everything we did.
Thank you very much Andean Discovery. We had a terrific time with you every step of the way, and we learned much more than we ever thought we would about local culture, customs, history, botany, zoology, geology, meteorology, cuisine and, of course, futbol!! We especially enjoyed the adventurous hikes.
I had a wonderful time . Loved the boat which they run very well, itinerary good, lots of snorkelling, everybody always on time. Ricardo was great - glad I had Andean Discovery to meet me at the airport - made all the difference.
Carol and I tremendously enjoyed our trip with Andean Discovery and we appreciated your meticulous planning and the wonderful guides and drivers. Everyone was punctual and polite and very helpful. It was truly a memorable and highly enjoyable trip. We would definitely recommend your company to our friends and relatives.
Our trip to the Galapagos Islands was over the top GREAT. The ship was perfect for our needs and the staff was amazing. All of our guides were very informative, gracious and knowledgable.
Our recent trip to Peru organized by Andean Discovery was a truly great experience. Very diverse and stunning landscapes, beautiful colonial towns, great food and lovely people. Andean Discovery's seamless planning and judicious selection of hotels, guides and destinations played a big part in our enjoyment of the trip. One of the best parts of the experience was the opportunity to travel with several Peruvian guides who speak very good English. All Andean Discovery guides were really excellent travel companions, highly knowledgeable and with tangible enthusiasm for their job. We can highly recommend this company - you won't regret it!
Thank you Andean Discovery for planning an active, informational and wonderful adventure in Peru. We appreciated our local guide and driver who knew and loved the region and showed us all the places we wanted to see, as well as several that were pleasant surprises. Our excursions and accommodations were perfectly suited to the areas we visited. Isla Suasi on Lake Titicaca was an amazing ending to an adventure we will not soon forget.
The trip was planned to suit our requests and met every one. We liked the personal guides, flexibility of itinerary once on the trip, as well as Andean's attention to detail, hotels selected  - Each location had its own special quality.  The Andean Team was very prompt and helpful when replying to our many questions. Compliments to all our guides, drivers and paddlers. They transported us comfortably, punctually and safely. Just excellent. Loved being so close to the albatross' while they nested in the Galapagos. We had a wonderful time.
My husband and I were invited to a wedding in Ecuador. We decided to travel to South America early with the express intention of visiting Machu Picchu. The Ecuadorean bride suggested that we book our trip through Andean Discovery. We were treated royally from beginning to end by our guide Lucho. I suffered mild altitude sickness and Lucho fixed me up with the necessary meds at no extra cost! We also opted to extend our Machu Picchu day by climbing Wayna Picchu. I felt a little daunted at the prospect but, under Lucho's patient tutelage, was successful.
It is our pleasure to recommend Andean Discovery without hesitation. Damon and his staff created for us a custom tour in Ecuador and Peru that included the Avenue of the Volcanoes, the Galápagos Islands, the Amazon, Machu Picchu, the Sacred Valley and Lake Titicaca. These were the areas that we wanted to explore and Andean Discovery fleshed out an unforgettable travel experience. The accommodations chosen for us were wonderful and varied. All our guides were highly professional and passionate about their areas of expertise. Each became great travel companions. Andean Discovery's attention to detail, and to our needs, allowed our complex itinerary to become a seamless adventure that exceeded our expectations.
We took a trip to Ecuador with Andean Discovery and had one of the best vacations of our life. We visited 3 locations - Quito, Napo Wildlife Center in the Amazon and the Galapagos Islands. Ecuador is a fabulous place with a tremendous amount of interesting culture, friendly people and great destination spots. Andean Discovery set us up with a driver in Quito who was outstanding, great accommodations in the jungle and the perfect boat in the Galapagos. We spent 11 days in Ecuador but really needed more time. It is a trip I would definitely like to go on again.
We traveled with Andean Discovery to Ecuador and Galapagos and we had a fabulous trip. We both decided on our return that it was one of the best trips we have taken. The guides had our comfort as their main focus - they were well organized, well informed, everything went smoothly, and they were great fun to be with. We would not hesitate to take another tour with Andean.
We loved everything about the trip.  It was nice to be met at the airport with complete security that everything had been taken care of. The services provided through our guide, Antonio were fantastic. We enjoyed the activities. Ziplining was fun and we loved the equator visit. All recommendations of your company and our guide were beyond expectation.  The food was amazing everywhere. I have already given out your website, emails and phone number to a number of people. Thank you very much!
We traveled with Andean Discovery to the Galapagos and the highlands of Ecuador and thought they were fabulous. Their attention to detail is second to none. We didn't have time to plan, but we gave them an idea of what we wanted, and they planned the entire trip. They even recommended restaurants when meals weren't included. We had our own guide (Vinicio - ask for him) and driver on the non-Galapagos portion of the trip and were able to make additional stops. This was the trip of a lifetime which exceeded all of our expectations. I highly recommend Andean Discovery.
We had only a short time and wanted to see a lot, and you absolutely packed every day with activity. It was wonderful to see so much in so little time. We never would have been able to figure that out on our own. Thank you Andean Discovery for maximizing our time in Peru!
It was so nice to have local guides who knew everything and spoke the language, saved us the hassle of figuring it out at each location.  The hotel choices were lovely and the food in Peru was absolutely outstanding.  Everything went as planned, the guides were wonderful, we had a fantastic time. Thank you so much Andean Discovery for arranging such a first class trip for us!  We will certainly recommend you to our friends and colleagues should they be looking for a similar trip.
What a wonderful vacation! Certainly one that will be hard to beat. We had fabulous hotels. We biked, hiked, surfed, swam, zip-lined, snorkeled, boated, and relaxed. Every thing about this tour was fantastic. The tour guides became like family. Every detail was taken care of, even greeting us at the airport with our requested peanut butter & jelly for our son. We would definitely recommend Andean Discovery and this particular tour.
The trip was amazing.  It was well organized, the guides were great, and the sights AND food were spectacular.  The hotels and the boat were also great ... especially the hotel in Cusco.  It was incredible to sleep in what was once an Inca Palace.  Thank you for organizing this for us.  We were well taken care of.
This was an amazing experience that I will treasure forever. I hope to come back and if I do I would certainly use Andean Discovery